Simply CRM: The Best alternative to
Zendesk Sell
Improve your productivity and sell more
Trusted by over 15,000 customers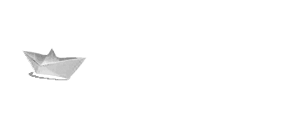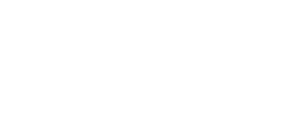 Why Simply CRM is a better alternative to
Zendesk Sell?
Affordable
Get the right features for and
affordable price
Easy to use
Running with Simply CRM is as easy
as clicking, dragging, and dropping
World class support
Free local language support, 
available 24/7
We focus on the features you need
Simply CRM provides you with all the features you'll ever need, at a lower cost and with more accessible support than Zendesk Sell
Paying for dozens of features you're never going to use is not a good choice.
So, we decided to fully optimize the tools you'll actually use and forget about all the unnecessary distractions. Remember, you need to focus on sales not on spending time on learning how to use unnecessary tools.
5 reasons why Simply CRM is the best alternative to Zendesk Sell
Better sales and marketing automation
Many Zendesk Sell alternatives offer a range of sales and marketing features. Zendesk Sell itself has sales and marketing automation features. Simply CRM offers few extra integrated sales, marketing and service features.
In its sales automation, Simply CRM provides you with workflow automation feature, Salesforce automation, custom leaderboards, and many other features.
You can create email sequences, call reminders, follow-up tasks and sales campaigns.
Zendesk Sell lacks the capability to set up sales campaigns.
Get all in one CRM
Simply CRM is an all-in-one SaaS CRM that comes with the features you need. These features need to help you improve performance and reach full business potential.
Unlike Zendesk Sell, Simply CRM comes with easy and intuitive user interface, better reports, multiple currencies and many other features that you won't need to search for once you sign up for a CRM.
Real support from real people
Unlike Zendesk Sell, Simply CRM offers multilingual support in a variety of languages.You will get 24/7 free technical help from our team of experts, available through phone, email, chat, text and social media.
Our Customer success team is designed to help you fulfill your business goals and increase your sales.
Fair and reasonable pricing
Zendesk Sell's free plan looks great until you realize that many of the most important features come with built-in limits you'll need to upgrade to fully unlock.
Simply CRM's basic pricing starts at $12/month (billed annually)
whereas Zendesk's basic plan starts from $49/month.
Simply CRM offers a free trial so you can make a decision before you pay. So, once you've signed up you get exactly what you have paid for, without any hidden costs.
Features you won't get it
with Zendesk Sell
Multi-language support
E-conomic integration
Dinero and Billy integration
WordPress integration
Ready to give us a try? Sign up today, free of any
charges! No Credit card required
How Simply CRM stacks up against Zendesk Sell?
Let's compare some of the features