Mobile CRM App
Maximize your productivity and sales with the Simply CRM Mobile App
Available on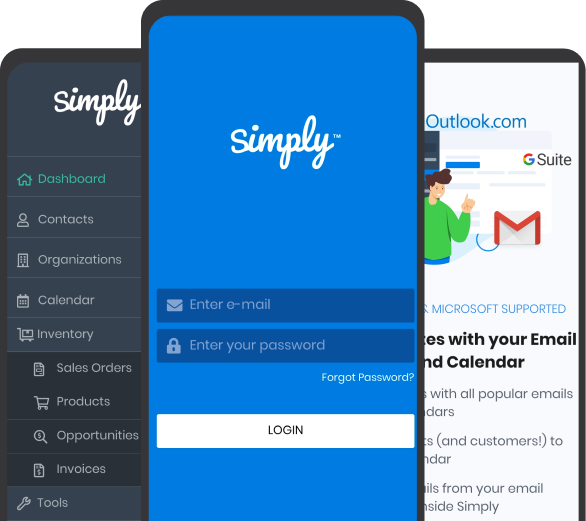 Easily connect with your customers
When you're on the move, and manage your end-to-end sales cycle with the Simply CRM App
Collaborate on the go
Connect with your customers and get real-time push notifications on
upcoming events, tasks.
Maximize your
sales on the road
Easily add, manage, and close deals while drinking your morning coffee.
Access your
data online or offline
Search for info anytime from your desk or phone
Get prepared for your meeting
Search the data needed to prepare you better for your meeting Find lead, deal and contact info See contact history and deal timelines
Stay connected with your team
Assign tasks to team mates
Update deals as they progress
Stay focused
Search, locate and populate notes Take notes against contacts, companies or deals Know what to prioritize with task lists and to-do reminders.
Track Calls, Emails and Deals
Automatically track calls, emails and deals Check caller IDs and get follow-up notes Ping emails that are synced to deals and contacts
Easily manage your schedule
Have all your meetings in one calendar Use ready to use email templates to reschedule meetings Sync calendars with one click
Try Simply for 30 days For FREE